About the Book.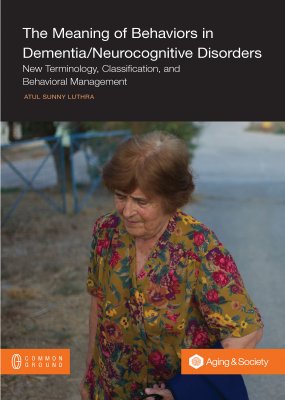 Understanding the meaning of behaviors in dementia/major neurocognitive disorder (D/NCD) is proposed as an essential step to make substantive progress in developing pharmacological and behavioral interventions. This book encompasses the synopsis of the direction sought from behavioral and developmental psychology and dementia literature to achieve the aforementioned goal. This book will provide a historical overview of the literature on the existing terminology and classification of behaviors in D/NCD, identification of limitations and gaps, and proposed future direction in this area of dementia care.
Why this approach? Why now?
Chapters in the Book.
Testimonials.