About the Book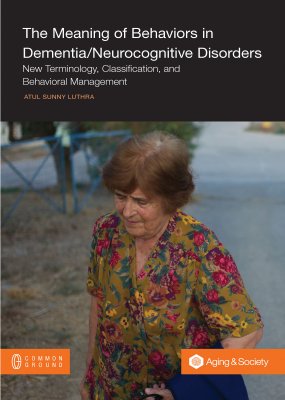 Understanding the meaning of behaviors in dementia/major neurocognitive disorder (D/NCD) is proposed as an essential step to make substantive progress in developing pharmacological and behavioral interventions. This book encompasses the synopsis of the direction sought from behavioral and developmental psychology and dementia literature to achieve the aforementioned goal. This book will provide a historical overview of the literature on the existing terminology and classification of behaviors in D/NCD, identification of limitations and gaps, and proposed future direction in this area of dementia care.
The first essential step in attaining this goal was to develop a comprehensive biopsychosocial (BPS) model for the occurrence of behaviors in D/NCD, as all existing models are dichotomized along biological and psychosocial paradigms. The second step was identification of criteria to develop a reliable and valid classification system for this BPS model. This process involved aggregation of individual behavioral symptoms into:
Clinically meaningful behavioral categories
Defining the meaning portrayed by each of these individual behavioral categories
Identification of the specification of the theoretical constructs, which justified the aggregation of individual behavioral symptoms into clinically meaningful categories
In clinical practice, identification of individual behavioral expressions under each of the identified behavioral categories will provide the clinician with a theoretical framework to ascribe the meaning or the purpose for its presence in the patient. This added understanding for the presence of behaviors should assist the clinician in developing behavioral interventions that are sustainable and affordable, thereby optimizing the use of medications.
Biography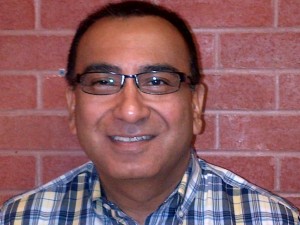 Dr. Atul Sunny Luthra is presently an associate clinical professor at McMaster University, Hamilton, Ontario, Canada, in the Faculty of Health Sciences, Department of Psychiatry and Behavioural Neurosciences. He is also affiliated as a research scientist with the Research Institute for Aging, Schlegel, University of Waterloo, Ontario. He is currently working in the capacity of medical coordinator in the Program for Older Adults at Homewood Health Centre in Guelph, Ontario, Canada. He is also affiliated in the same capacity with the St. Peter's site of Hamilton Health Science in Hamilton, Ontario. His clinical and research focus is on developing safe pharmacological and affordable non-pharmacological treatment interventions for behaviors in moderate to advanced dementia.
Click here to learn more about the author.
Click here to order the book.
Testimonials
Please fill in the form below to submit a testimonial on the book!
[wpforms id="746″ title="false" description="false"]